Adriana Chechick Fucked in the Ass for the Very First Time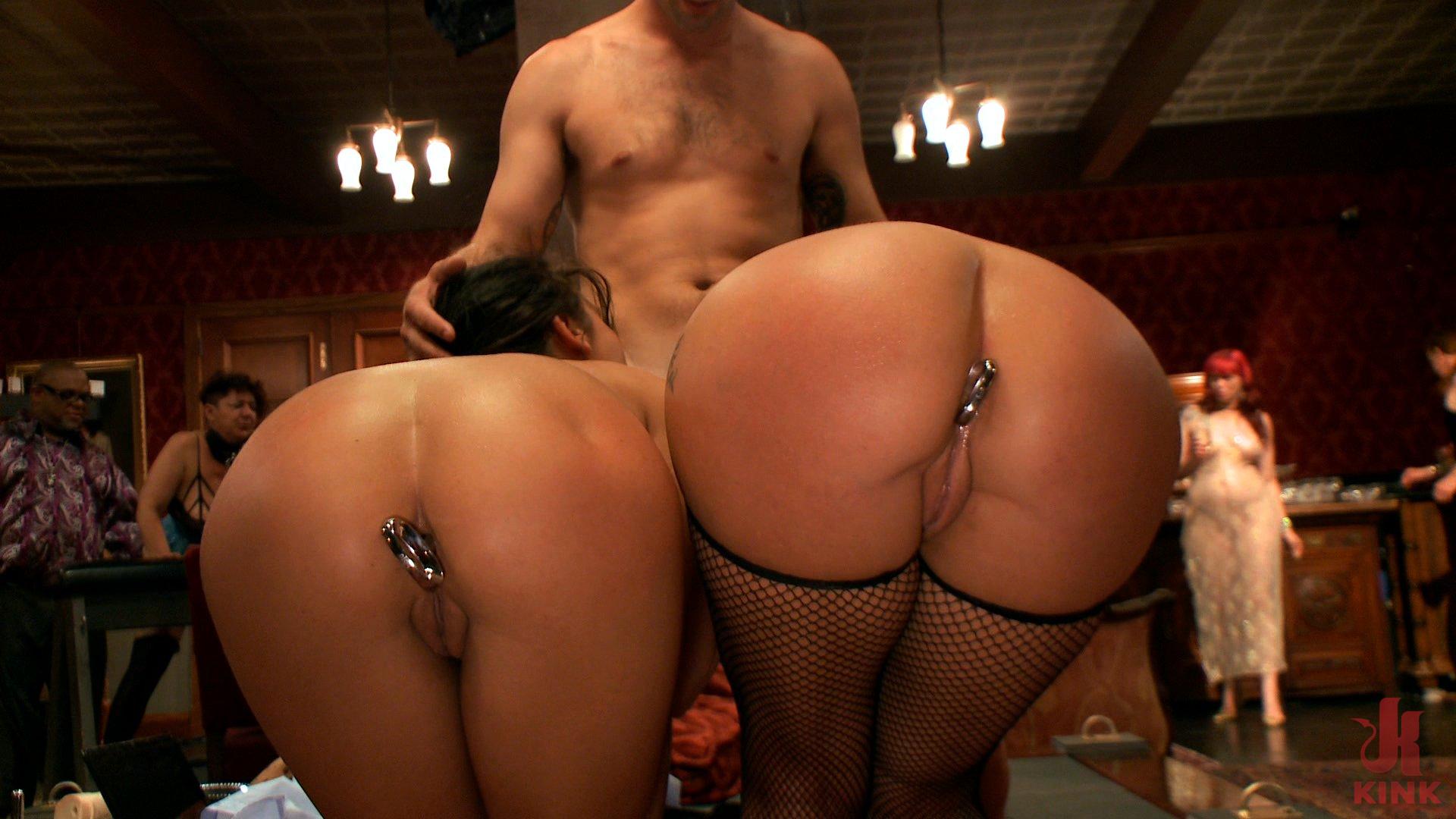 Join Site!
Multiple weekly shows streamed LIVE
Downloadable highlight reels posted 3x a week
Monthly interactive broadcasts of special events & parties
Access to interactive member forums & director's blog
Fresh, young slave girl wanna-be proves to us just how badly she wants to serve the Upper Floor by giving up her Hot Fucking Asshole for Hard Fucking for the Very First Time.

I order slave Sonay to see to it that Chechik's asshole performs well, then sit back and relish the sight of the little tramps priming each others fuck holes for hard dick. When I jam a huge steel handle up Chechik's ass and steer her around the lounge to meet guests, I think she is going to break down on us. But she sucks it up like a good little ass whore in training, and warms up to an intense ass fucking that earns her passage to servitude on the Upper Floor.

I the process, Simone Sonay earns her long coveted Upper Floor collar as well by displaying diligence, duty and discipline in the course of servitude. The Upper Floor now has two more collared slaves to bend to our will and to our libidos. Welcome aboard, sluts.